BAT Technology
PADHAT is not just any ordinary hat. It is a perfect blend of innovation and comfort, designed to provide your child with superior protection, without compromising on comfort. What sets PADHAT apart from other hats is its unique patent-pending Body Adjust Technology (BAT).
The unique built-in padding reacts to your child`s body temperature and becomes softer as soon as it reaches the optimal temperature of 36.6 – 37 C (97.7 – 98.6 F). BAT technology makes the padding mold around your child`s head which gives the feeling that every PADHAT is custom made just for them. As a result, your kid won't even notice the extra layer of protection, but it will always be there.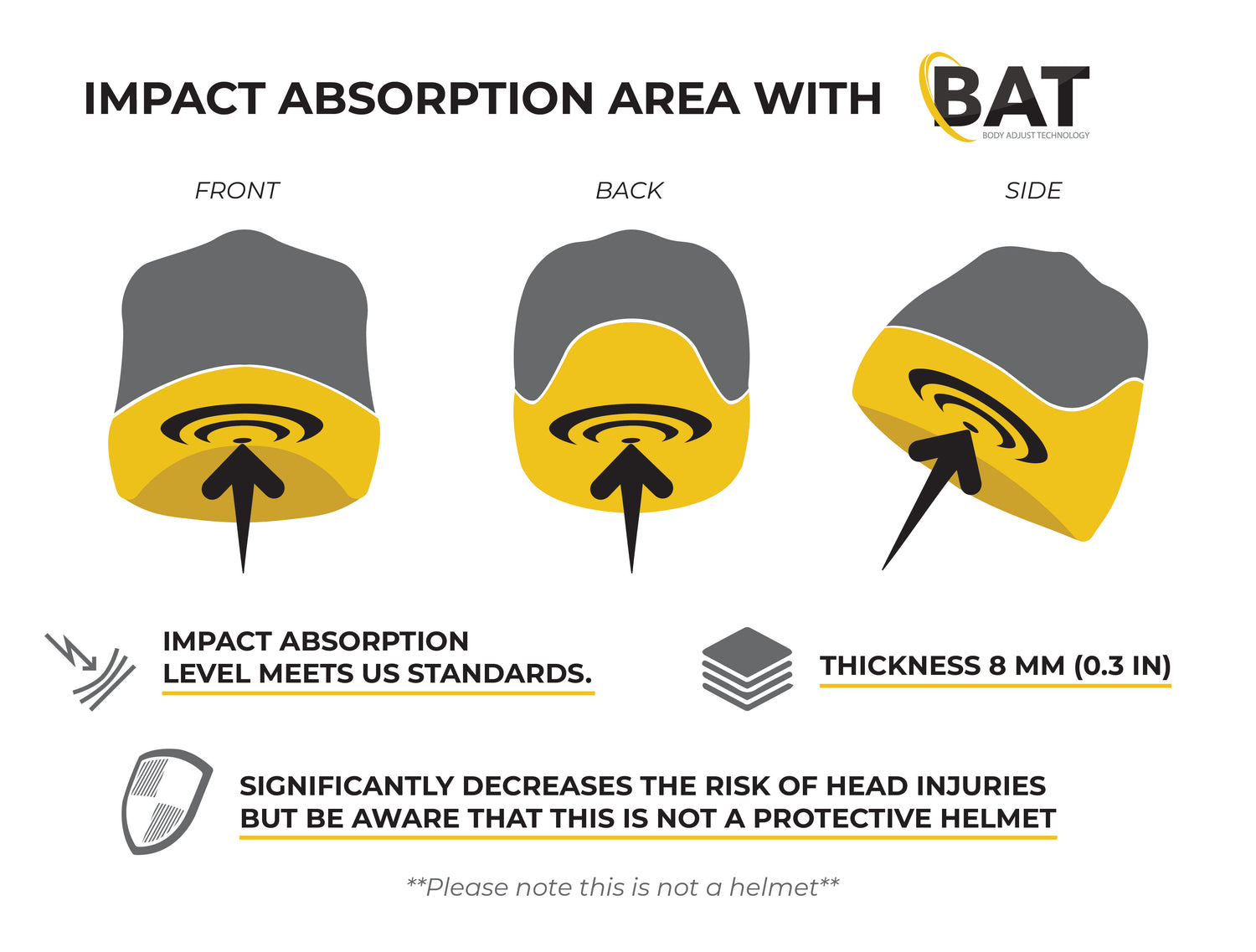 The technology is already used by professional athletes in the sports industry and can reduce the risk to get a head injury for kids.
The impact test for PADHAT was conducted in the Institute of Materials and Structures at Riga Technical University. The test setup was prepared according to the EN 1621-1 method, the European Standard testing method for motorcyclists' protective clothing. Which is why PADHAT is more than a hat!
Padding production sertified by ISO: 9001:2015.